[German below]
This book was in some ways more difficult to write than my previous ones. Namely, because it had to be shorter and much more accessible than my usual texts. I had great support in this task with Markus Rüther, who is very skilled in writing very accessible texts and presenting them accordingly. We have worked together many times before, and also on the topic of so-called human enhancement. The Metzler publishing house and the editors also helped a lot to achieve the set goal and to make the result known.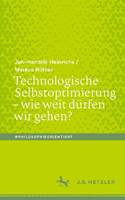 The book follows on from our previous state of the art report on neuroenhancement, but thematically goes beyond it in many places. For the first time, we are also driven by questions of aesthetic enhancement and lifespan extension. The latter topic in particular will occupy me in greater detail in the near future. This will be the case because medical research increasingly refers to a biological, rather than a chronological, age. But if one understands aging as a biological phenomenon that can proceed faster or slower, then it is obvious to influence this topic medically. Although I do not think there is anything fundamentally wrong with this, the potential social consequences are so serious that accompanying research in the social sciences and ethics is necessary.
Diese Buch war in gewisser Weise schwieriger zu schreiben als meine bisherigen. Und zwar, weil es kürzer und viel zugänglicher sein sollte als meine üblichen Texte. Verstärkung in dieser Aufgabe hatte ich mit Markus Rüther, der sehr geübt darin ist, sehr zugängliche Texte zu schreiben und entsprechend vorzutragen. Wir haben zuvor schon oft, und auch zum Thema des sogenannten human enhancement zusammen gearbeitet. Auch der Metzler Verlag und die Herausgeber haben sehr geholfen, das gesteckte Ziel zu erreichen und das Ergebnis bekannt zu machen.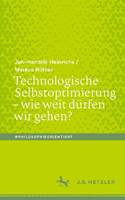 Das Buch schließt an unseren vorherigen Sachstandsbericht zum Neuroenhancement an, geht aber thematisch an vielen Stellen darüber hinaus. Erstmals treiben uns auch Fragen des ästhetischen Enhancements und der Lebensspannenverlängerung um. Gerade letzteres Thema wird mich in der nächsten Zeit noch ausführlicher beschäftigen. Dies wird deshalb der Fall sein, weil in der medizinischen Forschung mehr und mehr auf ein biologisches, statt auf ein chronologisches Alter verwiesen wird. Wenn man aber Altern als biologisches Phänomen versteht, dass schneller oder langsamer verlaufen kann, dann liegt es eben auch nahe, dieses Thema medizinisch zu beeinflussen. Obwohl dagegen meines Erachtens nichts grundsätzliches spricht, sind die potentiellen gesellschaftlichen Folgen doch so gravierend, dass eine begleitende Forschung in den Sozialwissenschaften und der Ethik geboten scheint.